A place to enjoy good traditional pub food and to share great times with friends and family. The Cock Horse at Detling serves a menu of quality, home cooked, British dishes all cooked from scratch in our kitchen to delight the taste buds! Our menus offer traditional classics to showcase some excellent produce provided by trusted butchers and suppliers – we only source the very best produce which is mostly British, seasonal and fresh.
On our Daily Specials Board you will find a selection of steaks and grills and exciting seasonal specialities as they become available including the best of British meat, fish and produce which is brought in fresh daily from Smithfield Market in London. You can be assured of the best when choosing from our menus; from our beer battered fish served with triple cooked chips, to our quality homemade burgers and top quality specials including great steaks and grills – our emphasis is on high quality, fresh, tasty!
Our Sunday lunches are very popular, we serve a selection of top quality fresh cooked roasts from our chalkboard and also serve a Sunday bar menu too – see our menus below
We can accommodate walk in diners and will do our best to find you a table, but at busy times this may not be possible without a wait. We recommend booking at busy times.
Many of the dishes on our menus are gluten free and we have vegan and vegetarian options on our daily changing chalkboards.
All our menus are also available to takeaway during our normal food service hours.
Main Menu
---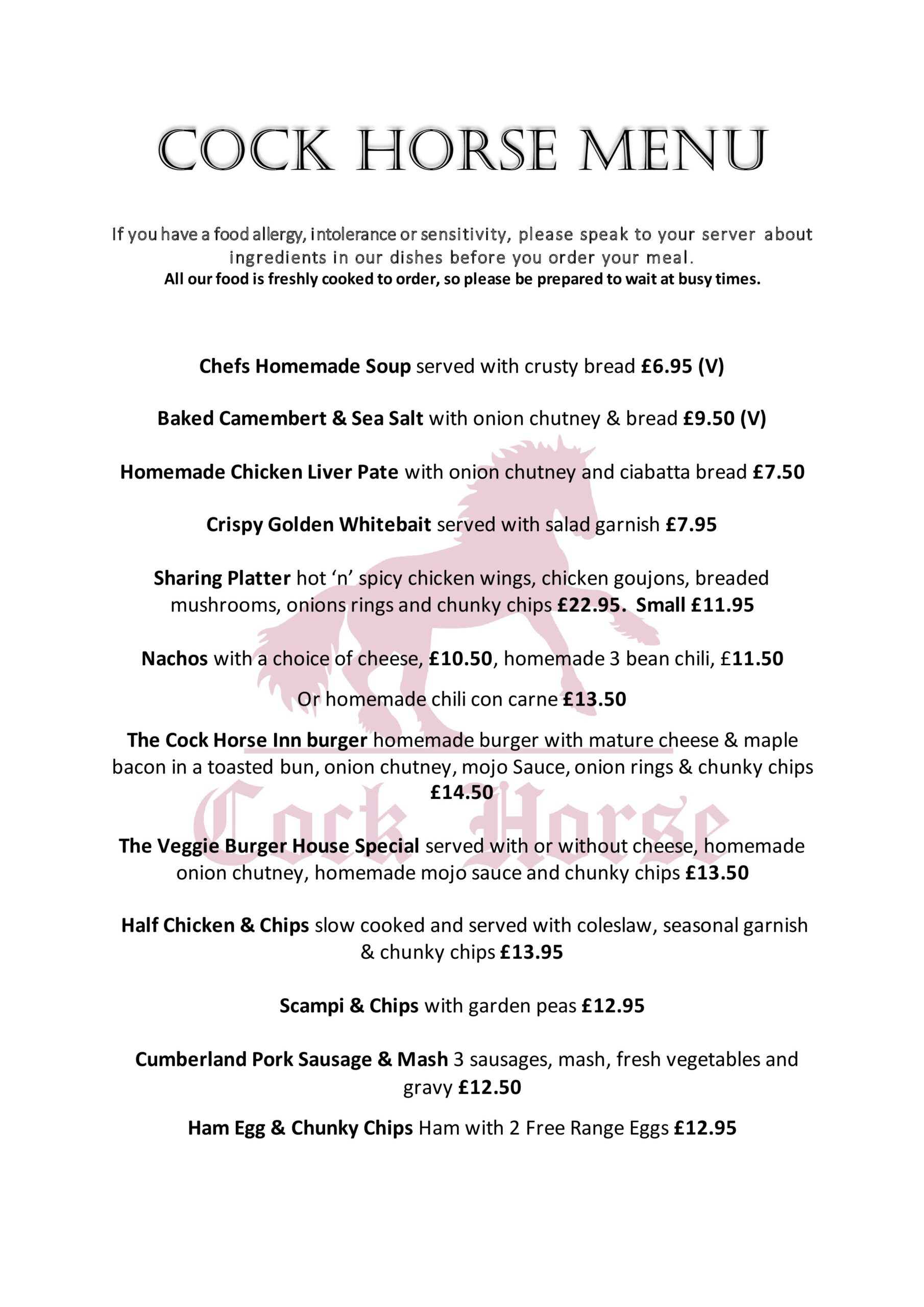 ---
LITE BITES
---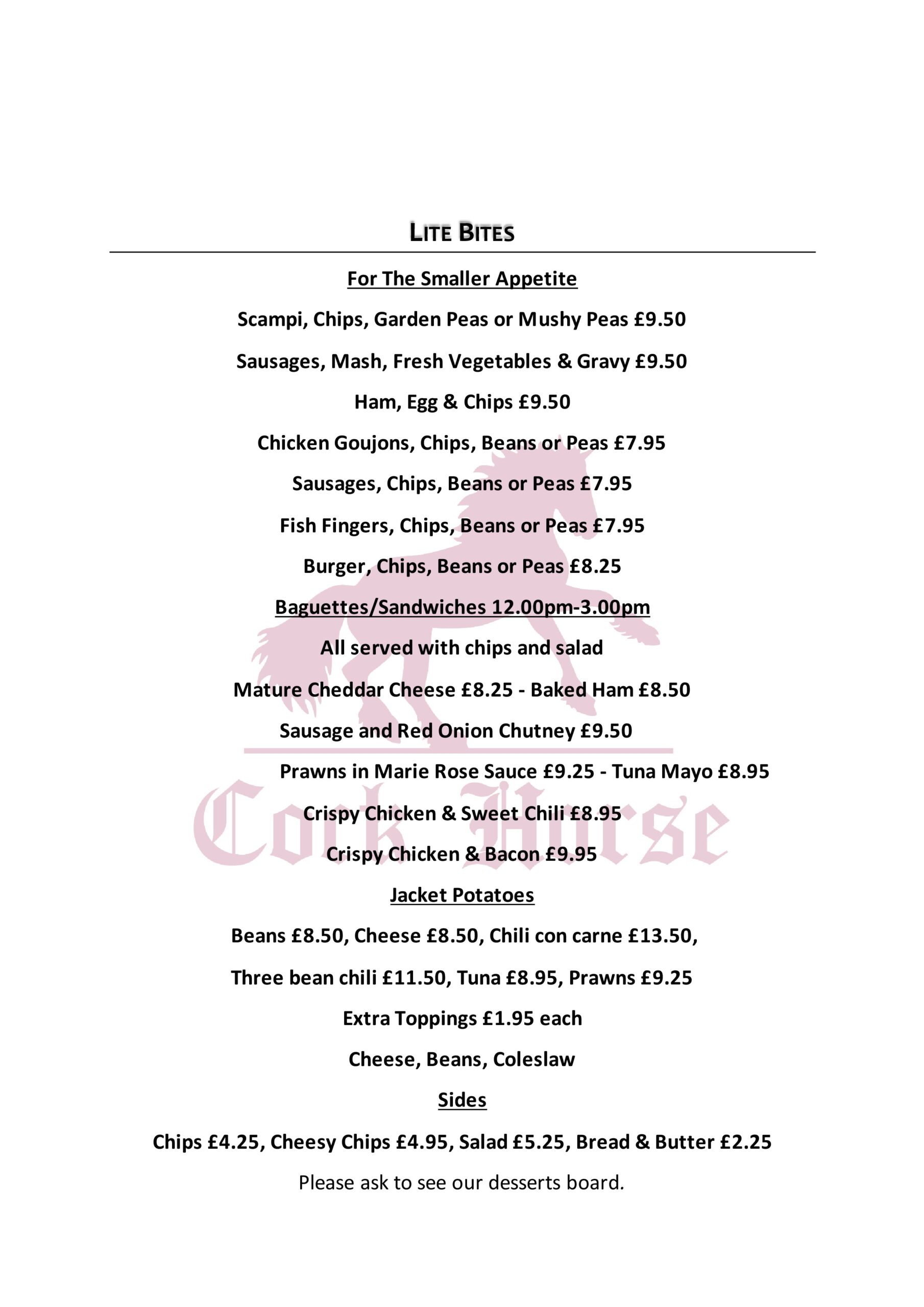 ---
Sunday Lunch Menu
---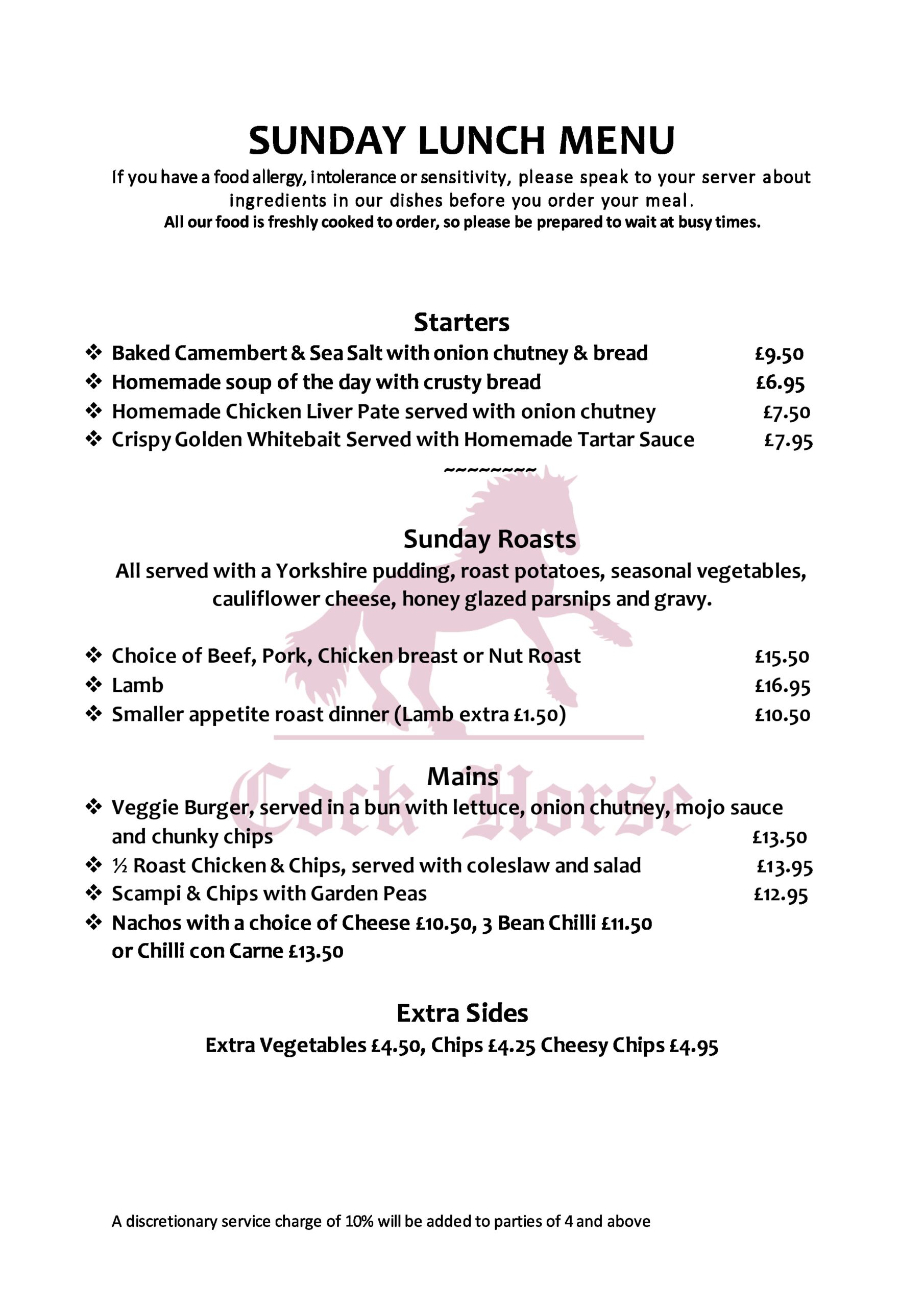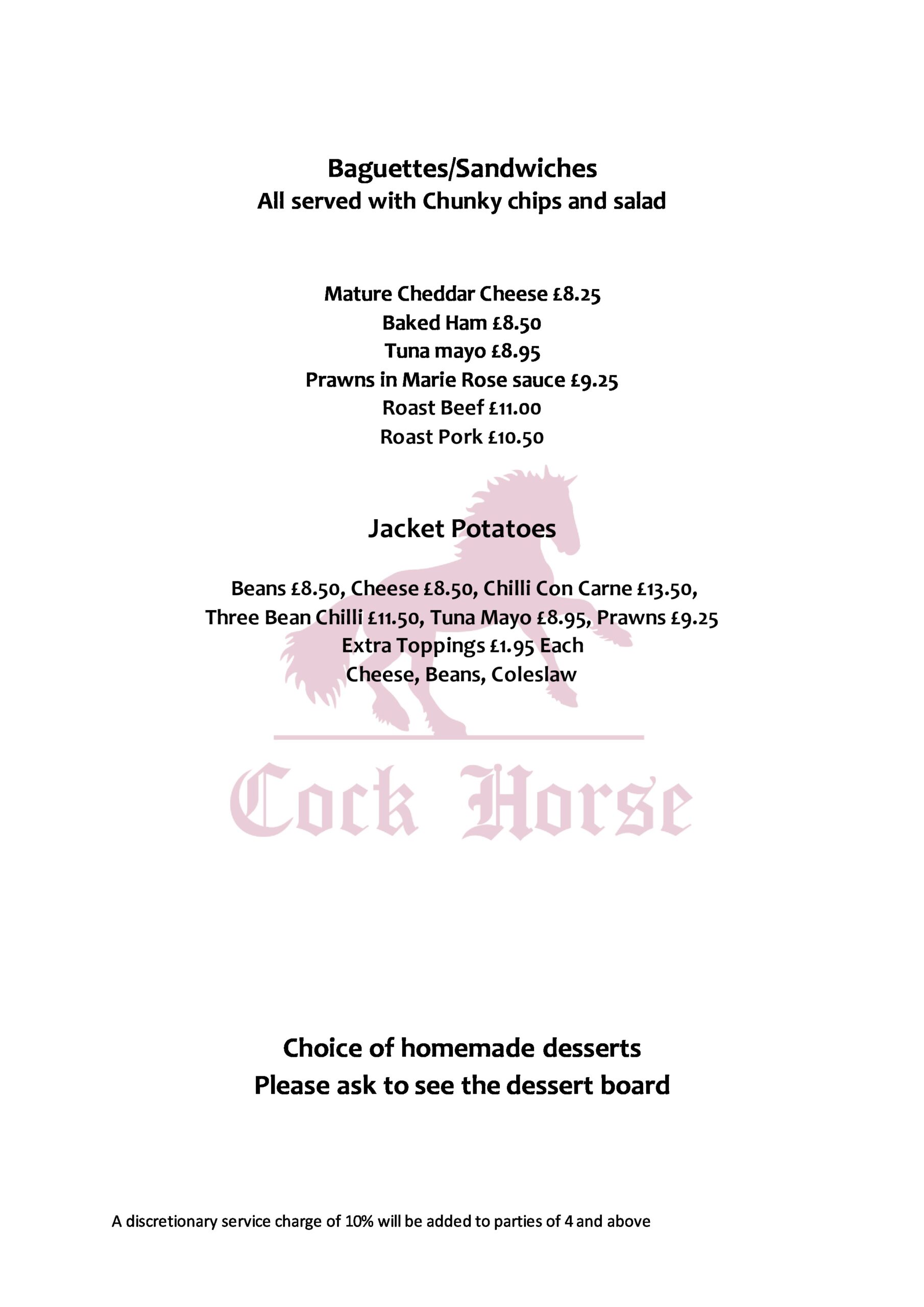 ---